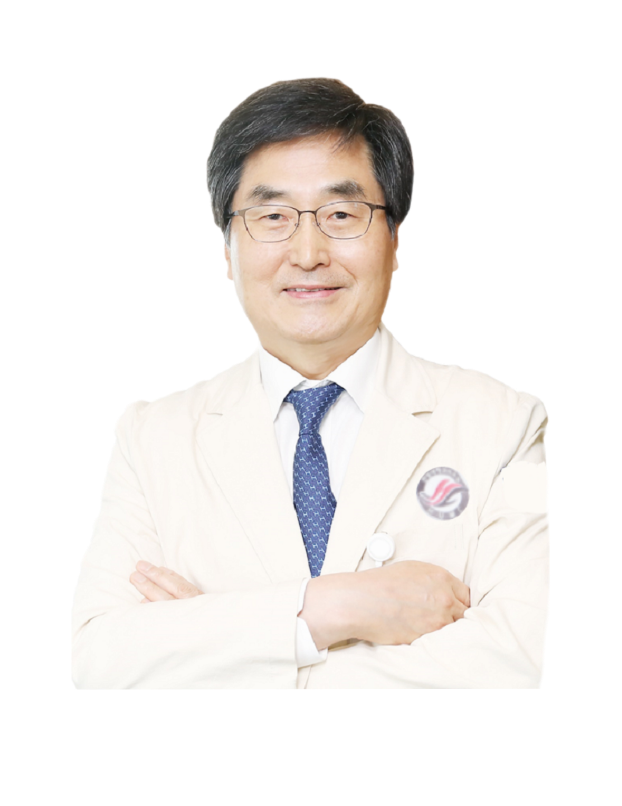 기본정보
학력
학력
1974 ~ 1980가톨릭대학교 의과대학 의학사
1983 ~ 1985가톨릭대학교 의과대학원 의학석사
1989 ~ 1992가톨릭대학교 의과대학원 의학박사
경력
경력
1980 ~ 1981성모병원 인턴
1981 ~ 1985서울(강남)성모병원 신경외과 전공의
1985 ~ 1988군복무(육군 대위)
1988 ~ 2020가톨릭의과대학 신경외과학교실 전임강사-교수
1993 ~ 1995엠디앤더슨암센터 Post-Doctoral Neuro-oncology Fellowship
2003 ~ 2005가톨릭암연구소장
2005 ~ 2009가톨릭암센터장
2009 ~ 2021서울성모병원 뇌종양센터장
학회활동
학회활동
1985 대한신경외과학회 회원
1990 대한뇌종양학회 회원
1990 대한암학회 회원
1995 미국신경외과학회 회원
1999 대한신경외과학회지, 대한의학회지, Child's Nerv System 논문심사위원
2001 대한암학회지 논문심사위원
2001 대한신경외과학회지 편집위원
2004 대한암학회 이사
2004 대한광역학회 상임이사
2004 유럽신경종양학회 회원
2006 미국신경종양학회 회원
2006 아시아신경종양학회 제 7차 학술대회 학술위원장
2009 Cancer Letter 논문심사위원
2009 Neuro-Oncology 편집위원
2009 교모세포종 씰렌지타이드 국제공동임상시험 (CENTRIC) 운영위원
2010 대한신경외과학회 상임이사(기획위원장)
2011 대한뇌종양학회 회장
2013 대한신경종양학회 회장
2015 세계신경종양학회 제 6차 학술대회 (WFNOS2022) 조직위원장
2017 세계신경종양학회 회장
수상이력
수상이력
제 41차 대한신경외과학회 최우수학술상. 대한신경외과학회. 2001.10.12. 서울 인터컨티넨탈호텔.
제 11회 과학기술우수논문상 (과총제2001-131호). 한국과학기술자단체총연합회. 2001.4.27.
제 26회 대한암학회 SB 학술상. 대한암학회. 2000.6.9. 서울 롯데호텔.
제 9차 대한뇌종양학회 학술상. 대한뇌종양학회. 1999.7.10. 가톨릭의대 마리아홀.
제 12차 성의학술대회 장려상. 가톨릭의대 대학원. 1998.12.11. 가톨릭의대.
제 8차 대한뇌종양연구회 학술상. 대한뇌종양학회. 1998.7.4. 삼성의료원.
논문
EANO-ESMO Clinical Practice Guidelines for diagnosis, treatment and follow-up of patients with brain metastasis from solid tumours. Le Rhun E, Guckenberger M, Smits M, Dummer R, Bachelot T, Sahm F, Galldiks N, de Azambuja E, Berghoff AS, Metellus P, Peters S, Hong YK, Winkler F, Schadendorf D, van den Bent M, Seoane J, Stahel R, Minniti G, Wesseling P, Weller M, Preusser M; EANO Executive Board and ESMO Guidelines Committee. Ann Oncol. 2021 Aug.

Influence of Concurrent and Adjuvant Temozolomide on Health-Related Quality of Life of Patients with Grade III Gliomas: A Secondary Analysis of a Randomized Clinical Trial (KNOG-1101 Study). Ahn GS, Hwang K, Kim TM, Park CK, Chang JH, Jung TY, Kim JH, Nam DH, Kim SH, Yoo H, Hong YK, Kim EY, Lee DE, Joo J, Kim YJ, Choe G, Choi BS, Kang SG, Kim JH, Kim CY. Cancer Res Treat. 2021 Jul 6.

High-dose methotrexate monotherapy for newly diagnosed primary central nervous system
lymphoma: 15-year multicenter experience. Yoon WS, Park JS, Kim YI, Chung DS, Jeun SS, Hong YK, Yang SH. Asia Pac J Clin Oncol. 2021 Feb.

Tumor treating fields plus temozolomide for newly diagnosed glioblastoma: a sub‑group analysis of Korean patients in the EF‑14 phase 3 trial. Chae-Yong Kim, Sun Ha Paek, Do-Hyun Nam, Jong-Hee Chang, Yong-Kil Hong, Jeong Hoon Kim, Oh Lyong Kim, Se-Hyuk Kim. J Neurooncol / 2020

Concurrent and Adjuvant Temozolomide for Newly Diagnosed Grade III Gliomas without 1p/19q Co-deletion: A Randomized, Open-Label, Phase 2 Study (KNOG-1101 Study). Kihwan Hwang, Tae Min Kim, Chul-Kee Park, Jong Hee Chang, Tae-Young Jung, Jin Hee Kim, Do-Hyun Nam, Se-Hyuk Kim, Heon Yoo, Yong-Kil Hong, Eun-Young Kim, Dong-Eun Lee, Jungnam Joo, Yu Jung Kim, Gheeyoung Choe, Byung Se Choi, Seok-Gu Kang, Jeong Hoon Kim, Chae-Yong Kim. Cancer Res Treat / 2020

Autophagy Is a Potential Target for Enhancing the Anti-Angiogenic Effect of Mebendazole in Endothelial Cells. So Jung Sung, Hyun-Kyung Kim, Yong-Kil Hong, Young Ae Joe. Biomol Ther (Seoul) / 2019

Urokinase-derived peptide UP-7 suppresses tumor angiogenesis and metastasis through inhibition of FAK activation. Hyun-Kyung Kim, Purevjargal Naidansuren, Seung Woo Lee, Rae-Kwon Kim, Su-Jae Lee, Suk Keun Lee, Yong-Kil Hong, Young Ae Joe. Oncotarget / 2018

Cilengitide in newly diagnosed glioblastoma: biomarker expression and outcome. Michael Weller, Louis Burt Nabors, Thierry Gorlia, Henning Leske, Elisabeth Rushing, Pierre Bady, Christine Hicking, James Perry, Yong-Kil Hong, Patrick Roth, Wolfgang Wick, Simon L Goodman, Monika E Hegi, Martin Picard, Holger Moch, Josef Straub, Roger Stupp. Oncotarget / 2016

Parasellar Extension Grades and Surgical Extent in Endoscopic Endonasal Transsphenoidal Surgery for Pituitary Adenomas : A Single Surgeon's Consecutive Series with the Aspects of Reliability and Clinical Validity. Sang-Hyo Lee, Jae-Sung Park, Song Lee, Sung-Won Kim, Yong-Kil Hong. J Korean Neurosurg Soc / 2016

The synergistic effect of combination temozolomide and chloroquine treatment is dependent on autophagy formation and p53 status in glioma cells. Seung Woo Lee, Hyun-Kyung Kim, Na-Hyeon Lee, Hee-Yeon Yi, Hong-Sug Kim, Sung Hee Hong, Yong-Kil Hong, Young Ae Joe. Cancer Lett / 2015

Modified Graded Repair of Cerebrospinal Fluid Leaks in Endoscopic Endonasal Transsphenoidal Surgery. Jae-Hyun Park, Jai Ho Choi, Young-Il Kim, Sung Won Kim, Yong-Kil Hong. J Korean Neurosurg Soc / 2015

O(6)-methylguanine-DNA-methyltransferase promoter methylation assessment by microdissection-assisted methylation-specific PCR and high resolution melting analysis in patients with glioblastomas. Yang SH, Lee KS, Yang HJ, Jeon BH, Lee YS, Nam SW, Chung DS, Lee SW, Hong YK. J Neurooncol. 106(2):243-50. 2012.

Enhancement of anti-tumorimmunity specific to murine glioma by vaccination with tumor cell lysate-pulsed dendritic cells engineered to produce interleukin-12. Kim CH, Hong MJ, Park SD, Kim CK, Park MY, Sohn HJ, Cho HI, Kim TG, Hong YK. Cancer Immunol Immunother. 55:1309-1319. 2006.

Anti-angiogenic activity of the recombinant kringle domain of urokinase and its endothelial cell specific entry. Kwang Sei Kim, Yong-Kil Hong, Young Ae Joe, Yoon Lee, Joo-Young Shin, Il-Ha Lee, Soo-Young Lee, Dong-Ku Kang, Soo-Ik Chang, and Soo II Chung. J Biol Chem 278(13):11449-11456, 2003.

Potential of adenoviral p53 gene therapy and irradiation for the treatment of malignant gliomas. Kim IA, Yang YJ, Yoon SC, Choi IB, Kay CS, Kwon HC, Kim CM, Joe YA, Kang JK, Hong YK. Int J Oncol 19(5):1041-7, 2001.

Efficient inhibition of in vivo malignant glioma growth and angiogenesis by interferon-b treatment at early stage of tumor development. Hong Y-K, Chung D-S, Joe Y-A, Yang Y-J, Park Y-S, Kim K-M, Yung WKA, Kang J-K. Clin Cancer Res. 6(8):3354-60, 2000.

Inhibition of human malignant glioma growth in vivo by human recombinant plasminogen kringles 1-3. Joe YA, Hong YK, Chung DS, Yang YJ, Kang JK, Lee YS, You WK, Lee HS, Chung SI. Int J Cancer. 82(5):694-699, 1999.